Today, on Food Safety Day, we want to focus on the crucial role you, as restaurant owners and managers, play in ensuring food safety. Technology can help simplify your processes while maintaining high standards.
The Challenge
As a restaurant owner and manager, you are responsible for upholding high standards of food safety. It's not just about meeting regulatory requirements, but also securing your guests' trust in the quality and safety of your dishes. However, conducting and documenting regular checks can be time-consuming and complicated.
The Digital Solution
This is where the Alcomo HACCP App comes in. Our goal is to simplify and streamline this process. With our app, restaurants can conduct their HACCP documentation digitally, increasing efficiency and minimizing errors. Our app offers various checklists that can be customized to your specific needs, such as checklists for "thermal disinfection", "reheating" or "training".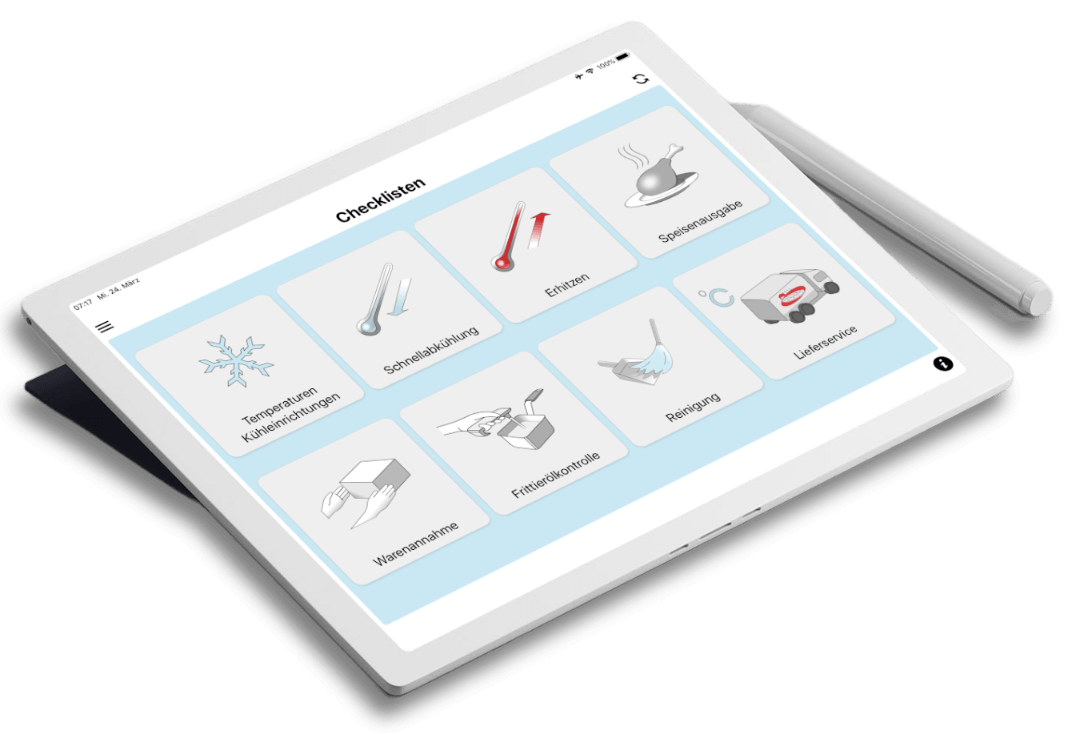 New: "Training" Checklist
Just in time for Food Safety Day, we are excited to introduce our latest feature: the "Training" checklist. With this, you can now systematically document all training in your restaurant, always keeping an overview of completed trainings and their validity.
Future Updates
Due to the positive feedback from our users and our strive to always improve, we are planning further improvements and features, such as a checklist for "pest control" and a notification system for open tasks.
Try It Out
We invite you to try out our app in demo mode and experience how it can enhance your food safety processes in your restaurant. The app is available in the Google Play Store and the Apple App Store.